Thrive by Five is the manifestation of the conversations from the 2018 National Maternal & Infant Health Summit in action. With the establishment of Thrive by Five, the District can comprehensively and strategically demonstrate the alignment between maternal and infant health and early childhood development. As the primary organizer of the 2019 and 2020 National Maternal & Infant Health Summits, Thrive by Five ensured that the Summit underscored the connection between health, human services, and education.
Maternal & Infant Health Summit
The Mayor's National Maternal & Infant Health Summit offers the opportunity to build on the growing public awareness and interest in perinatal health with a focus on the District's investments in the health of women, babies, and families. DC residents, elected officials, health and education officials, and community-based partners can collaborate and explore strategies to improve perinatal health and address racial disparities in health outcomes.
DC Maternal Health Resource Website
At dcmaternalhealth.com, you can find information about the National Maternal & Infant Health Summit, as well as all things concerning Mayor Bowser's maternal and infant initiative. Some of the resources available include:
Archives of the 2018, 2019, and 2020 National Maternal & Infant Health Summits
Resources for Before, During, and After Pregnancy
Interactive Resource Map
Frequently Asked Questions
#MaternalMondays series & other media
Contact Information for DC Agencies & Organizations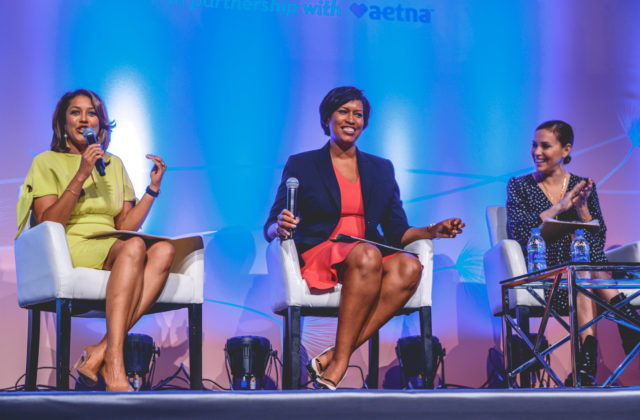 DC Health also provides a wealth of resources on their website including their Perinatal Health Framework, Infant Mortality Report (2018), and other perinatal health resources and programs. For more information, visit dchealth.dc.gov/perinatal.
#MaternalMondays
#MaternalMondays is a series dedicated to discussing all things maternal and infant health and wellness hosted on the Mom Health DC Facebook page. Presented in conjunction with the Mayor's Office on Women's Policy and Initiatives, the series is made possible through partnerships with government agencies and offices, community organizations, and DC moms.
As part of Mayor Bowser's Maternal and Infant Health initiative, these 15-minute segments about a range of topics, from meeting developmental milestones and safe sleep practices to breastfeeding and adoption. To view an archive of previous segments, visit dcmaternalhealth.com/maternal-mondays or Thrive by Five's YouTube channel.