Despite strides and improvements, the District's infant mortality rate remains higher than the national average. We continue to work on improving women's health and increasing prenatal and perinatal care and nutrition to prevent infant mortality due to low birth weight and prematurity, the leading causes of infant death in DC.
Programs and initiatives working to address health include: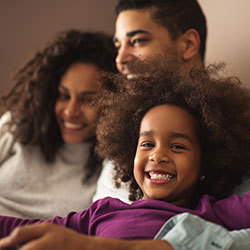 Learn more about the infant mortality rate in the District of Columbia: 2018 Perinatal Health and Infant Mortality Report.
Understand DC's efforts to address the health needs of District residents: 2017 District of Columbia Health Systems Plan and DC Healthy People 2020 Framework.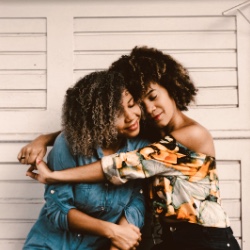 ---
Maternal & Infant Health
Mamatoto VIllage provides a variety of classes that can assist you in almost every aspect of the pregnancy, childbirth and parenting.
DC MOMS Partnership supports moms or primary caregivers receiving TANF with life stress and brings mental health within reach by meeting them where they are. In classes led by a Community Mental Health Ambassador and a social worker, you can get support and learn together about topics such as communication styles, balancing stress and fun, and relaxation tips.
Educare DC's Prenatal Program supports moms and their babies by ensuring they have access to quality healthcare, support, and connection with other mothers. Their prenatal manager and perinatal engagement coordinator ensure that all participants have a curriculum around pregnancy, access to prenatal care, and possibility for enrollment and transition to an early Head Start program. Learn more and enroll today! Call 202-727-5604 or email [email protected] for more information.
Mamatoto Village's Mother's Rising Home Visitation Program provides expectant and new mothers with expansive ancillary and wraparound services during the perinatal period.
Perinatal Collaborative offers local and national resources for pregnant women provided by DC's Department of Health Care Finance.
Help Me Grow DC links every family in DC to a care coordinator that will answer questions and concerns about their pregnancy or child's development.
Mary's Center offers support through each stage of your health journey and offers comprehensive women's health services including family planning, midwifery services, OB/GYN, and prenatal care.
As the largest network of community health centers in DC, Unity Health Care serves residents by offering a full-range of health care services, including maternal and infant health, child health, family health, behavioral health, specialty care and more.
---
Child Health
Breastfeeding Support
The Supplemental Nutrition Program for Women, Infants and Children (WIC) provides breastfeeding promotion and support, including training personnel, peer counselors, breastfeeding aids and information to women enrolled in the WIC program. For more information on these resources, visit the Breastfeeding Information and Support website.
Home Visitations
Home visiting programs can be delivered in your home and offer high-quality health education and social services to ensure your child is school-ready and support your child's well-being. These programs include:
DC Healthy Start Project, which supports women before, during and after pregnancy by addressing their health and social service needs. The program strengthens family resilience through home visiting and engaging community partners to enhance systems of care. For information regarding the DC Healthy Start Project, please contact 1-800-MOM-BABY.
Early Head Start Home-Based programs are direct grantees of the federal Administration for Children and Families. Click here to learn more and access a provider.
Newborn Screenings
All babies should be screened at birth for metabolic and hearing problems. Newborn screening is quick and easy. For more information about screening, visit the Newborn Screening website or call 1-800-MOM-BABY or 1-800-666-2229.
Every Child. Twice by Two
Lead is a highly toxic substance, and its most vulnerable victims are the youngest of our children. That's because lead attacks the brain and central nervous system, both of which are still under development while children are growing from being an infant to being a toddler and a pre-schooler. By attacking these vital organs at such an early time in a child's life, lead can cause serious and even permanent harm.
A simple blood test is the only way to know if your child has been exposed to lead. Please make sure your doctor follows District law, which requires lead testing of all young children at least twice. Visit https://doee.dc.gov/twicebytwo for more information.
Safe Sleep Programs
Making sure that your baby sleeps in the right environment is one of the most important things you can do. Putting a baby to sleep face up in a crib reduces the risk of Sudden Infant Death Syndrome (SIDS), suffocation and roll over deaths due to bed sharing. Educational workshops on safe sleeping methods are available for DC residents and include a Pack n' Play (portable crib) upon completion. If you would like more information on caring for newborns, visit the Safe Sleep Program website or call 1-800-MOM-BABY or 1-800-666-2229.
Car Safety Seat Program
DC government is making it easier for residents to protect their families. To purchase safety seats at reduced rates or to obtain educational materials on properly buckling children, visit one of the District's distribution locations. Project Safe-Child offers child restraint seats to District residents with a valid government-issued ID. Make your appointment today!
---
Family Health
Health Insurance
Health care coverage helps ensure that children and families receive routine, preventative, and emergency care. In DC, children and families without health insurance who meet other eligibility requirements may be eligible for Medicaid, DC HealthyFamilies or DC Healthcare Alliance.
Nutrition
The Supplemental Nutrition Program for Women, Infants and Children (WIC) offers a number of benefits at no cost to some pregnant women and new mothers. For more information and to enroll in WIC, visit the WIC website.
Prenatal Care
Take care of yourself and your baby by getting early and regular prenatal care and following your doctor's advice. Regular prenatal care appointments with a doctor or midwife are important for maintaining the health of you and your baby during a pregnancy.
If you are pregnant or think you might be, call your doctor to schedule a visit. For additional resources on prenatal care, visit the Prenatal Care website.
Resources to Quit Smoking
Smoking can have a wide-range of negative health affects for you and your child, including wheezing, coughing, and asthma attacks. If you are interested in getting help to stop smoking, please visit the Smoking Cessation website or contact the Quitline at 1 (800) QUIT NOW (784-8669).
Wellness
Community of Hope provides supportive programs and wellness education to help you and your family when you need more than medical advice to feel better.
---
Behavioral Health
DBH Access Helpline
The Access HelpLine is the easiest way to get connected to services provided by the Department of Behavioral Health and its certified behavioral health care providers. The line is staffed 24/7 by professionals who can refer a caller to immediate or ongoing care. Call the help line at 1(888)7WE-HELP or 1-888-793-4357.
Healthy Futures
Healthy Futures provides early childhood mental health consultation to District of Columbia early childhood development centers and home childcare providers. Healthy Futures is a prevention-based service in which mental health professionals join with families and childcare staff to promote healthy social-emotional development in children. Healthy Futures provides on-site mental health consultation services designed to increase the capacity of teachers, other child care professionals, and families to address the needs of children with challenging behaviors and to promote positive interactions among children and the adults caring for them. Through early childhood mental health consultation, Healthy Futures helps build protective factors in young children and increases the competencies and skills of families and early childhood educators.

For more information please contact: Stephen O'Connor at 202-527-0840 or [email protected]; Sharon Dietsche at 202-673-7792 or [email protected]
DC SEED (DC Social Emotional and Early Development Project)
The DC SEED Early Childhood Mental Health Consultant provides programmatic and child-specific consultation services to early childhood providers within DC child development centers. In addition, the consultant provides professional development opportunities for center staff and families.

For children and families who need additional support and mental health treatment services, DC SEED clinicians are trained in three evidence-based treatment programs. Child-Parent Psychotherapy (CPP) Parent-Child Interaction rapy (PCIT) and Strengthening Families Coping Resources (SFCR) focus on strengthening the relationship between the caregiver and the child. If you would like to learn more information or be connected with a DC SEED provider, please call the DBH Access Helpline or call one of the DC SEED Early Childhood Providers listed below: Community Connections 202-465-4065, Mary's Center 1-844-796-2797 or MedStar Georgetown 202.687.5086.
Parent Infant Early Childhood Program
The Parent Infant Early Childhood Program (PIECE) program's mission is to provide culturally competent community-based mental health services to infants, toddlers, preschool, and school-age children (ages 8 and under), that are responsive to individual family needs. Mental health clinicians provide early childhood intervention and treatment services, which provide family-focused behavior management, counseling, and therapeutic support to caregivers and family members. The PIECE Program provides evidence-based interventions (Parent-Child Interaction Therapy and Child- Parent Psychotherapy) to parents, caregivers, and children from diverse backgrounds that support learning and development, specifically in domains that increase success in preschool, and the early grades. In addition, the PIECE Program supports infant and maternal health through improving the parent-child dyad and strengthening bonding and attachment. For more information please contact: Shermain Bowden at 202-698-1838 or [email protected]
The Primary Project
The Primary Project is a prevention and early intervention program designed to reduce mild adjustment difficulties of identified children in pre-kindergarten/4 through third grade. Primary Project child associates provide one-to-one, non-directive play sessions to young children. These sessions help to improve school-related competencies in task orientation, behavior control, assertiveness, and peer social skills through play. For more information please contact: J'Wan Griffin at 202-446-4128 or [email protected]; Sharon Dietsche at 202-281-9220 or [email protected]